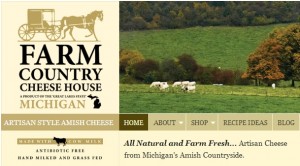 Often it's in the telling…
An artisan cheese house in rural Michigan hired a web design and PR firm to create a new and modern image and web presence for them.  Their product was already outstanding, and their age old process was part of the success. K2M Creative Media was brought in to write the copy that would bring their artisan skill alive on their new website, and their e-commerce business to life.
Copy Writing. White Label Copy Writing.