Making your business shine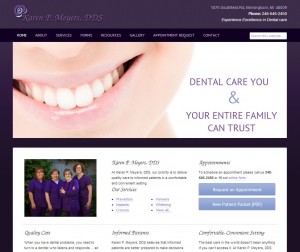 K2M Creative Media re-positioned this small town dentist to represent the upscale clinic it was in actuality.  Servicing an upscale clientele in an upscale suburban city, the office now boasts a web presence that reflects their true identity.  K2M worked with a gentle hand in re-branding a business that did not want a complete make-over, but rather a subtle injection of modernity and web savvy.
Logo.  Collateral.  Website.  Social Media.  Online Advertising.