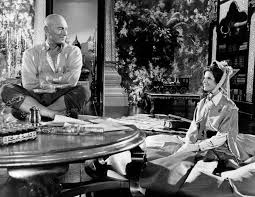 Are you singing the song from "The King and I" after reading the title of this blog?
We are too!
But we really want to talk about one of the best parts of our business, when we take on a new client and are in the "getting to know you" phase. This time is like that monogamous dating after the blind date or set-up. Now we know we are going to have a business relationship and we are on our best behavior, while getting to really understand what drives each of us.
Perhaps because we really are people persons (or is it people people?), this phase is fascinating, stimulating and brings out our creativity.
Why we like it:
We learn about you and your business or practice.
We learn about your dreams and aspirations, how you hope to grow.
We learn about your challenges, what the obstacles to growth are, who your perceived competition is.
We meet all of the members of your team and figure out how the pieces of the puzzle fit together (and sometimes where the "misfits" are).
We develop a cohesive, coherent marketing plan with you in mind.
Why our clients like this phase:
They have already committed to doing SOMETHING about marketing and just making that decision takes a load off their mind.
Our clients like telling us their story and taking time to reflect on success and challenges, as well as setting goals.
This process often brings renewed energy to a business or practice.
Our clients enjoy helping to craft a plan, after feeling like marketing wasn't being attended to, or was being attended to inadequately in the past.
Getting to know you, getting to know all about you: it's a great element of taking on new clients.