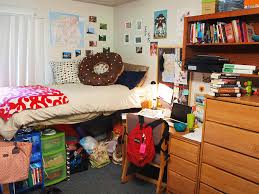 The college kids are back. They've moved out of their dorms (except the California and Chicago kids, they'll be home soon). They are in between spring semester and summer work or fun or learning. They are becoming quite the consumers. They've been spending money (theirs or their parents), making buying decisions and developing spending habits.
What are college kid spending and money behaviors?
They do have brand loyalty. It just doesn't look like it always did. They may have gone hyper-local, loving the special food truck near their dorm and developing a loyalty to that vendor. Or they have a brand loyalty to a social media platform or an app (Spotify?)
They are beginning to weigh the trade-offs with different consumer products. They know Spirit Airlines is cheap, but they also know other airlines don't charge for carry-on bags. As they are forging their ways to adulthood, they are trying to determine what their consumer values are.
They are walking the line between fitting in and being countercultural, iconoclastic or individualistic (but while still fitting in). It's exhausting.
They love home, but they also find it provincial.
They are developing their political sensitivities (especially in an election year). They may have already volunteered for a candidate or given money to one or two. You may be receiving their political mail at the home address.
They are beginning to think big picture as consumers, trying to plan how to pay off student debt, developing good credit and handling more complex budgeting.
They are discovering the world of events: live performances, sporting events and the social scene and determining what is "worth it".
Depending on where they are going to school, they are becoming consumers of household goods including new and used furniture, cars and auto insurance.
They are somewhat aware of health insurance, but happy to not have to pay for it or choose it yet.
Except for the most sheltered, they tend to know how much their living costs are and what their tuition is. They know the relative wealth of all their friends. They can tell you how the richest kids behave (and what aspects of that behavior they envy.)
They know the best places to shop for cosmetics, hip clothes, cheap food (especially pizza), and bus tickets.
Getting to know a college student helps you to see your own business through their eyes. Consider what would entice them to come to you.If you know a particularly articulate college student, it may be worthwhile to pick their brains. What would be the harm?