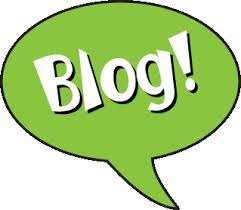 You have a working website. Maybe it needs a little updating.
You have something to say about your business.
If either #1 or #2 are correct, or both are, you are ripe for blogging.Fresh blog materials are a sure way to brighten up your website, to make it more attractive and to provide fodder for visiting your site through you other social media channels.
Blogging is just a fancy contraction for web logging and it means posting your thoughts into an area of your website that is set aside for such posts.
What if my website doesn't have a blog section? Add that section to your website or have your marketing professional take care of that for you. It's typically not that difficult to make it happen..
How do I write a blog?
Decide how often you want to post. Some businesses post monthly, others twice a month, still others weekly. Some businesses post daily smaller blogs and occasional longer entries. You want to time your posts so that you bring traffic to your website without bombarding your clients and potential customers with too many notifications.
Determine who is going to write your blogs. We have a variety of arrangements with our clients. Most often, we write blogs and post them for our clients. But we also edit blogs written by others (particularly attorneys discussing more complex legal issues better suited to their own writing) and sometimes post curated content too with limited commentary and links to related trusted websites. If you start blogging, you want to stay with it. So don't begin the process only to decide it no longer interests you or you can 't spare the time. It's better to pay for others to write for you to keep the blogging up to date. Nothing looks worse than a blog area of the website with minimal, old posts.
Create a list of topics to blog about. For our clients, we keep an index of topics that match their professional offerings after getting to know our clients and what they want to emphasize on their website. keeping this list of topics fresh requires research and communication. We research changes in their business (new dental tools, changes in the law, Federal interest rates for our realty clients, auto safety recalls, etc.).
Consider the calendar. If you know that Veterans' Day is coming up, then create a post that recognizes veterans as part of your blogging. For our work with a pain management practice, we blogged about Pain Awareness Month in one of our September entries. Talk about tax related issues prior to April 15th. You get the picture.
Shut up and write. Now it's time to write. Don't make yourself crazy. Write a few good paragraphs on a topic that interests you. Be concise and inviting in your language. Read it aloud to spot any obvious grammar issues. Run it by a member of your staff or better yet,  your marketing professional, for some good solid editing.
Find an image to insert into your blog post. We spend a lot of time going through our image collections, and you may need help with this until you learn to find  appropriate graphics that are legal for reuse.
Post your blog. Make it live by publishing it.
Let others know of your accomplishment by attaching a link to your blog on your social media channels. Usually when you copy and paste the link to your blog, the image you have embedded in your blog will also appear. Write a little teaser in the social media link, like "Here's what I have to say about the latest new trends in window treatments" and post it.
Evaluate the response. Keep track using your social media statistics as to which topics seem to interest your followers the most and the least. Consider future topics using this data.
It's pretty easy to be a blogger. It's a little trickier to be a good, regular blogger. The goal of blogging should be keeping your website fresh and making it a free resource for your clients so that you not only provide a service but you are perceived as a voice of experience and knowledge.
We are happy to help you get started on your blogging adventures.