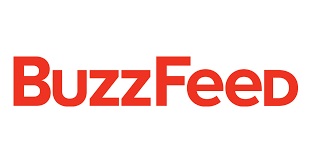 What's that buzzing you hear?
It's the news site, Buzzfeed.
It's a strange world, this news business. Less than 70 years ago, newspapers provided the bulk of local, national and international news with TV and radio emerging into the marketplace.
By the time of JFK's assassination in 1963, the world heard the news from Walter Cronkite's lips as the CBS newsman informed the world of the tragedy. The 6:00 and 11:00 news (5:00 and 10:00 in the Central time division) were standards of watching in many households, when 4 TV channels were the norm.
As cable channels came into the mix, the idea of "a source" for news faded. People flocked to their favorite channels and the timeline of news changed to all day with CNN and CSPAN leading the pack.
In the past 15 years, we have seen the rise of all sorts of alternative news sources. Many people will openly tell you that their regular source of news for years was Jon Stewart on Comedy Central's Daily Show, a fact that often made Stewart himself squirm. He clearly wanted to entertain and educate but didn't always appear to be comfortable being a regular source of news. Yet by the time Stewart retired, fully 12% of adults online cited The Daily Show as their first news source, their go-to, as it were.
Tying The Daily Show in terms of readership has been The Huffington Post, and the latest upstart is Buzzfeed.
Buzzfeed  is now in the business of writing a great deal of content which ranges from serious exposes of American prison sentencing, the Syrian refugee crisis, and quizzes like which house of Hogwarts do you belong to.  Buzzfeed has created a melange of content, sometimes needing the benefit of better editing, but placed on phones worldwide in the most user-friendly of mobile website imagined.
Discuss a news item with a teen or a millennial and you'll discover that if they have knowledge of that news, they're not watching Jon Stewart nor reading Huffington Post. They heard about it on Buzzfeed. While other news websites have embedded videos which clog up phone usage or have great websites which translate poorly on a mobile platform to clunky less than interactive websites, Buzzfeed retains a clean columned list of all sorts of topics, including pop culture (weighing heavily on British and Australian icons), world events, the wacky in the news, feel good articles, lots of cats, recipes and the fun interactive quizzes.
Today's topics vary from a discussion of Houston's rejection of an anti-discrimination bill against LGBT, an article on the Chipotle crisis, confessions of teen mothers, recipes for weekday cooking, and a discussion of Crohn's Disease.
The takeaway:
People still want the news and are willing to read a long story, even on their phone.
An easy to use website/app is a great entree.
Cats still sell.