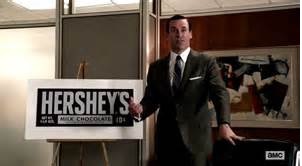 We have created several commercials for our clients in the past and are in the process of creating one now.
We continue to believe that TV and radio commercials can still be quite effective, despite tectonic shifts in the viewing and listening audience. Before you embark on this seemingly epic project, here are some questions you should answer or at least consider:
What are you "selling"? Do you have a new product, an innovative approach, a new brand identity or do you just want to have a greater impact in the marketplace?
Who is your target audience? This is a really significant question as it helps to narrow down what channels are the best fit for an eventual commercial. Consider the age demographic you are targeting, the geographic locations, urban vs. suburban, male, female, gay, straight, liberal, conservative…
What is your budget for a commercial and is it enough to produce a high quality product?
Do you have a vision for how a commercial should look or sound? Alternatively, do you have an idea of what should not be incorporated into the commercial? (It is perfectly OK if you do not have this vision; that's why you hire marketing professionals.)
What aspect of your industry is underserved or not talked about? Can you address this in a short commercial spot?
Who are your competitors locally? Do you have any sense as to their marketing strategy?
Have you seen or heard effective commercials in your industry (locally, nationally or even in other markets)? What aspects of effective commercials in other realms move you or repel you?
Creating a commercial is a time-consuming and somewhat costly endeavor. But a commercial ultimately is a message that you control Not only that, you also choose when and to whom you send this message.