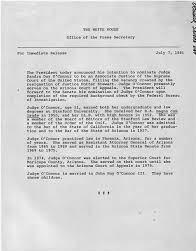 There are times when we are involved in creating or editing press releases, either as part of a press/media kit or to publicize an event or newsworthy accomplishment of a client. Writing a press release takes some skill and knowledge and a decent amount of discipline. Skilled writing, knowledge about what "the press" wants and discipline to write concisely, clearly and without unnecessary hyperbole are all necessary for your press release to turn into real publicity.

So what is a press release anyway? A press release is a written document that you distribute to various media outlets. The press release contains the details of the information you are intending to publicize (event, milestone, new product, new office, etc.). The press release expostulates the significance of the event and provides quote-worthy information so that an editor or reporter has the information at their fingertips to create a story.

Press releases are even more important than ever, because the number of full-time reporters is significantly reduced. Therefore, local, regional or niche papers and magazines don't have the ability to research and write as many articles but they still want content. A well written press release makes an editor or reporter's job much easier by providing well-written copy for them to utilize.

Sometimes it may feel that a press release is something written and sent out "into the world" with no promises of action. Indeed, just because you write a good press release is no guarantee that a major paper will pick it up and create an article. On the other hand, if you don't write it, they certainly won't and by writing the press release, you can manage the message. Indeed, if your release turns into an article, you get publicity without paying for advertisement…not too shabby.

Finding out who should receive any press releases and developing a relationship with them will also make this process go more smoothly. They can often tell you their specific interests and even upcoming themes and ways you could tailor their press release.

Tips for Writing Press Releases:
Make your headline noteworthy. It needs to pop and entice the reader (some editor somewhere) who gets a gazillion press releases.
Get the W's in the first paragraph: Who, what, why and when shouldn't be hard to find, but right up front where you need them. In fact, the first paragraph should be your cleanest writing.
Develop the story in the next paragraphs, including quotations from significant people as well as "quotable quotes", well-written copy that has legs and is eminently quote-worthy.
Make sure that you provide some depth, like the vision for how a new product or new office came to be, or the background of a performer and their previous work. This helps the editor or writer find a hook or maybe even gives them the information to riff on in their own rewritten story.
Proofread from the printed page. It's not just your mother or your English teacher talking. There is something about reading printed materials as opposed to a screen that makes proofreading more accurate. So before you send it out, print it for yourself and look at it slowly, making sure that all names are spelled correctly, that any dates and times are accurate and that there are no spelling or grammar errors.
Get a second reader's opinion. Have a colleague or buddy read the press release and quiz them: What's the essence of the press release? What's the message? What are the details? What do you think the interesting part of the story is? If your second reader is confused, go back to the drawing board.
Send it out in standard press release form, easily found on templates and online forms. Be sure your name and contact information is at the top of the release.
Spending time and money to create an excellent press release makes more economic and marketing sense than creating a poorly written or poorly crafted one.