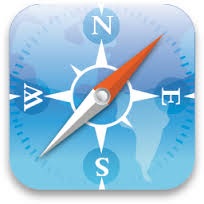 Apple AdBlock and AdBlock Plus have hit the marketplace and not everybody is excited.
Apple's native Safari is used by nearly all IPhone users, making it responsible for 25% of all online searches. Now, Apple users can download AdBlock and AdBlock Plus which automatically blocks out ads on websites.
Apple maintains that the raison d'etre for this software is to allow people to surf the net more quickly. It is true that every time you reach one of these ads, your searching slows to a halt.
However, media watchers and marketers are not fooled by this. AdBlock will allow certain ads through. They call this procedure whitelisting, get it? The opposite of blacklisting!
And how will an ad be whitelisted? We are guessing by paying a hefty fee to Apple, Inc.
So, what does this have to do with you?
If you're a publisher, like the New York Times, AdBlock is your kryptonite. As modern newspapers' print sales and ad revenue in the printed page has decreased, they have increased the bottom line by offering ads on their online versions. If these ads are now going to be blocked, who is going to pay for online advertisement? So, these corporations are scrambling to find workarounds the AdBlock, either by paying the whitelisting fee, which they consider extortionary, or finding an alternate revenue stream.
If you're a small business with a website, like nearly all of our clients, you are in a position to be searched more easily and not be blocked because your sites don't have advertising embedded in them. So, for people who are looking for content, your site will be more valuable in Apple Safari. This is already the case in Google, where content is more highly valued, even if paying for Google Adwords also enhances your searchability.
The takeaway: continue to add content to your website through adding pages, adding features and blogging.
Content is king, and Apple has just re-crowned it.