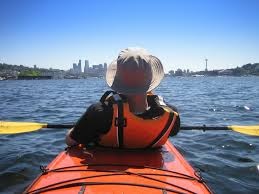 Recently, the travel section of the New York Times profiled solo travelers. Apparently, a whopping 24% of American overseas leisure travelers last year were solo travelers.
The article then talked about how the travel industry is waking up to the nature of single travelers. For many decades, cruise ships and resorts assumed that single travelers were looking to make a love connection. But, further research into the singles who do travel indicates that many of these travelers may be in partnerships where their spouse or partner is unwilling or unable to travel with them.
The decision that travel vendors then have to make is this: what do we do when we find out more information about our client demographics? For Holland America, Uber, Tauck Tours and Westin New York Grand Central , this information has caused them to change their pricing structure (eliminating the single supplement fee) and even how they market themselves. For Holland America, catering to the solo cruiser meant creating staterooms for single travelers.
What does all of this have to do with you and your business?
It seems easy, but the question remains: how well do you know your customers, your clients or your patients? What's the gender breakdown? How old are they? How far away from you do they live? Where do they work? What is their income range? Are they single or in partnership? How long have they been associated with you?
Finding this information isn't as difficult as you think. It can be a part of new customer applications and, for smaller businesses, you can create a chart of the information you have already gathered on existing clients to see if there are any patterns.
Deciding what to do with the demographic information is the next step. If you discover, for instance, that your clients are 65% female, you could embrace that breakdown and cater to that sector, knowing you have found success. That is the message from the travel vendors. Conversely, you could examine why, in the same hypothetical scenario, your product, your office or your business is less appealing to males. Do you need to market differently to that niche or is your experience typical for those in your same line of work?
As always, good marketing decisions are dependent, not on anecdotal "feelings", but must be rooted first in reliable data.
You can read the entire New York Times article here.