In several recent meetings, potential clients have shared their experiences with pitches from competitors or from online solicitations from marketing companies.
Smoke and Mirrors don't belong in a relationship between a marketing agency and a client.
Marketing companies have called and promised top Google page listings for either an unrealistically low amount of money or an exorbitant amount of money. Marketing companies have come in to present out of touch proposals with no research done about the target market, the client's needs or desires.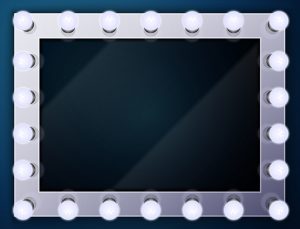 There is a certain amount of mystery that marketing companies have historically. I understand why; much of the work of a marketing agency is creative and intellectual capital.  It is the kind of work that is hard to quantify to people. You cannot see it, feel it, touch it.  And yet, out of it remarkable things get produced.  However, this type of work is easy to mark up in price. Unfortunately, some companies charge a lot of money for very little real work production with a lot of noise about their secret process. Smaller firms and businesses can easily be taken for a ride in this sort of situation.
The marketing companies that call to offer online miracles are easy to weed through. Some companies do honest quality work. I get these calls too and like to ask a lot of questions.  I learn about my competition, what's out there and have made some nice connections that way. I have found a few questions usually clear through the mess quickly. Some of my favorites are:
How much of my payment goes to Pay Per Click ad words versus to your company?
What do you mean by backlinks? Where do you get them? Or how do you make them?
Can you explain what SEO is to me please?
I have actually had more than one marketing solicitor hang up on me after one of these questions. I have also ended up teaching more than one person over the phone—"no, not all of the money goes to Google Pay Per Click because then your company wouldn't be making any money" or, "SEO…no I don't think you are correct that it is the same as what I pay for Google Ad Words, that is the Pay Per Click."  But so many people do not understand this wild wild west of marketing and the internet, it is easy to be taken advantage of. Especially if those calling are themselves uneducated but talk a good talk.
It is the client's right to know what their money is being spent on. Even in a situation where the client is paying for that intellectual and creative work. A marketing company worth their salt is willing to explain what the money is for. I don't mean that salary breakdowns need to be shared, but to explain that creative capital is expensive because it is valuable is a fair statement.  To explain what SEO is and how hard and time consuming it is to achieve is also fair.
For my company, I even believe that with smaller clients on a tight budget it is helpful to explain what parts of SEO and marketing in general they may wish to do on their own to save money. We can work together that way and everyone feels good about the process. My goal is to do what is best for their bottom line and what fits their needs, which is never smoke and mirrors.