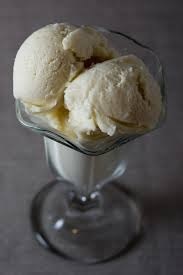 Your internet presence should be your best "you", as attractive and friendly as possible, as knowledgeable and professional as you and your co-workers are on your best days with fair prices and high values.
And you should try not to offend people.
But you can take this too far. If you overly analyze every social media post or obsess on the minutiae of every sponsorship, you can become not only non-controversial, you can become boring.
Here are some things to consider as you post (or pay someone to post) on Facebook or Twitter or write blogs (or pay someone to write blogs) to create content for your websites:
Sex, politics, religion: not good conversation fodder at parties and are a sticky wicket on your website. If you're overtly politically involved and everybody knows it, by all means, don't be shy. But if your clientele is diverse, tread lightly. And election season is a bad time to pick sides.
Commenting on the news is often ok, depending on the tone and the story. If your client is a Volkswagen dealer, you might not want to talk about the emissions tests.
Determine what the third rail topics are for your business, those issues that foment strong opinions and which do you no good to bring up. Is it fluoride in the water? Anti-vaccination people? Trial reform? Corporate inversions? The mortgage banking industry?
If you are an expert in something that has become an issue or a story, consider writing a longer blog explaining the details of that story. As Apple and the FBI duked it out, some lawyers who were experts in digital privacy discussed the issues calmly on their law firms' websites.
Be aware of local rivalries and only rile up the crowd is you can take the heat, whether it's rooting for or against the Wolverines, the Spartans or even….the Buckeyes.
Be supportive of the city of Detroit right now. People are tired of the pile-ups of complaints and are ready to celebrate improvements, even incremental ones. Local boosterism is rarely controversial.
On the whole, write and post about things that interest you, that showcase your unique hobbies or causes, that show your genuine connection to people, places and ideas, even if they stray from vanilla sometimes.